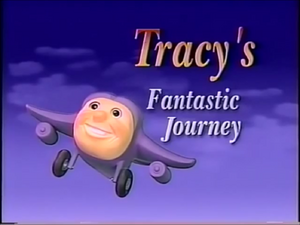 That night, The Airport Planes were star-gazing when Savannah arrived. Before long, someone had put the sign on the door: "DO NOT DISTURB". When Tracy came in the hangar, She told Savannah about her fantastic journey.
Trivia
The Crew Member was pushing Tracy holding her wing.
Another crew member is seen holding Herky while he's hovering above the crowd
Tracy, Savannah, Herky, Snuffy, and Old Oscar's first appearances in the show.
Episode